For both thermal use and vibration damping in ventilation systems, we have the SONO-AL mat as an aluminum laminated outer face. The material is used for floor heating, thermal insulation and sound insulation of pipes, roofs, etc.
The initial layer consists of 25 microns of aluminum, followed by a 10 mm thick needle punched fiberglass mat as a vibration damping solution.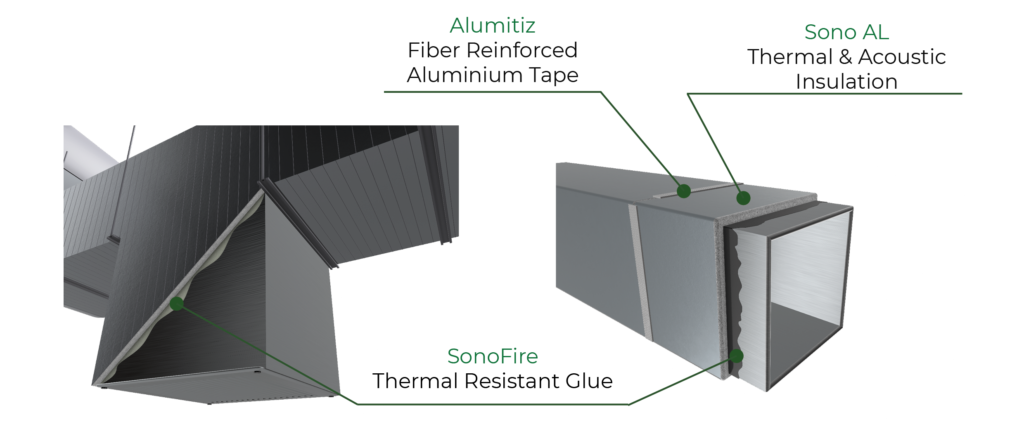 For thermal protection and use with vibration absorption in ventilation and smoke extraction systems.
In winter, it helps reflect the heat generated by indoor heaters under its solid reflectivity. Its low emissivity significantly reduces external radiation losses, allowing immediate energy savings and comfort. During the summer, the extremely low emissivity of Sono-AL prevents thermal radiation from escaping to undesired places while increasing comfort.