Sonotiz ATA comprises a SONO Eco mat encased in an aluminized nonwoven protective layer. The top layer comprises a reflective spunbond that provides a heat flux reduction layer that protects against energy loss or gain caused by the heat dissipation in undesirable places. The fitting can occur both internally and externally, can be cut to fit around ceiling joists and rafters. Sonotiz AT applied directly to the underside of the roof prevents cold air from entering, heat from escaping and moisture from accumulating.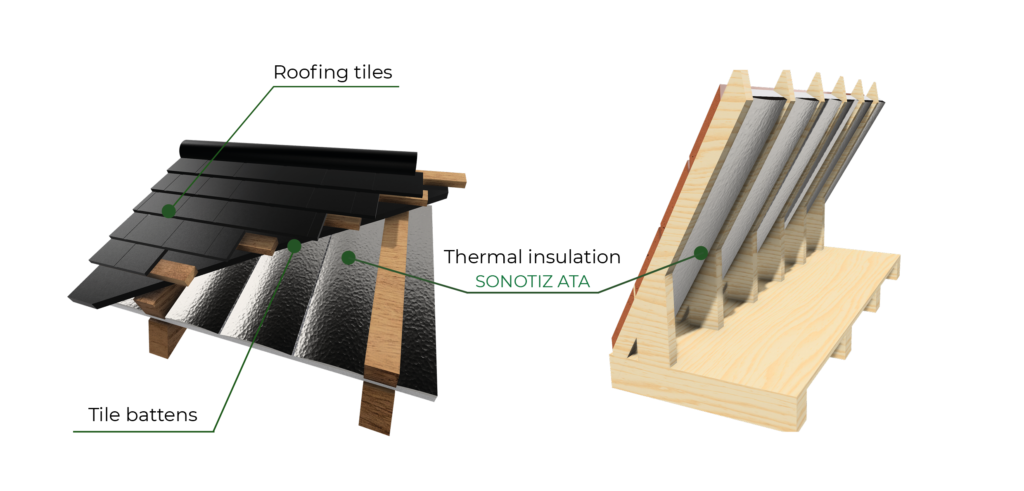 SONOTIZ ATA is a great choice for roof application as it is an excellent acoustic and thermal insulator. Fibreglass consists of thousands of tiny glass fibres. Because of their small size, they can form a tight seal that reduces air movement resulting in an effective thermal insulator as well as reducing noise from outside sources. Furthermore, the fibres are noncombustible, making them a safe roofing material.
Therefore, Sonotiz ATA minimises energy loss, leading to lower heating costs and a more rhythmic structure.